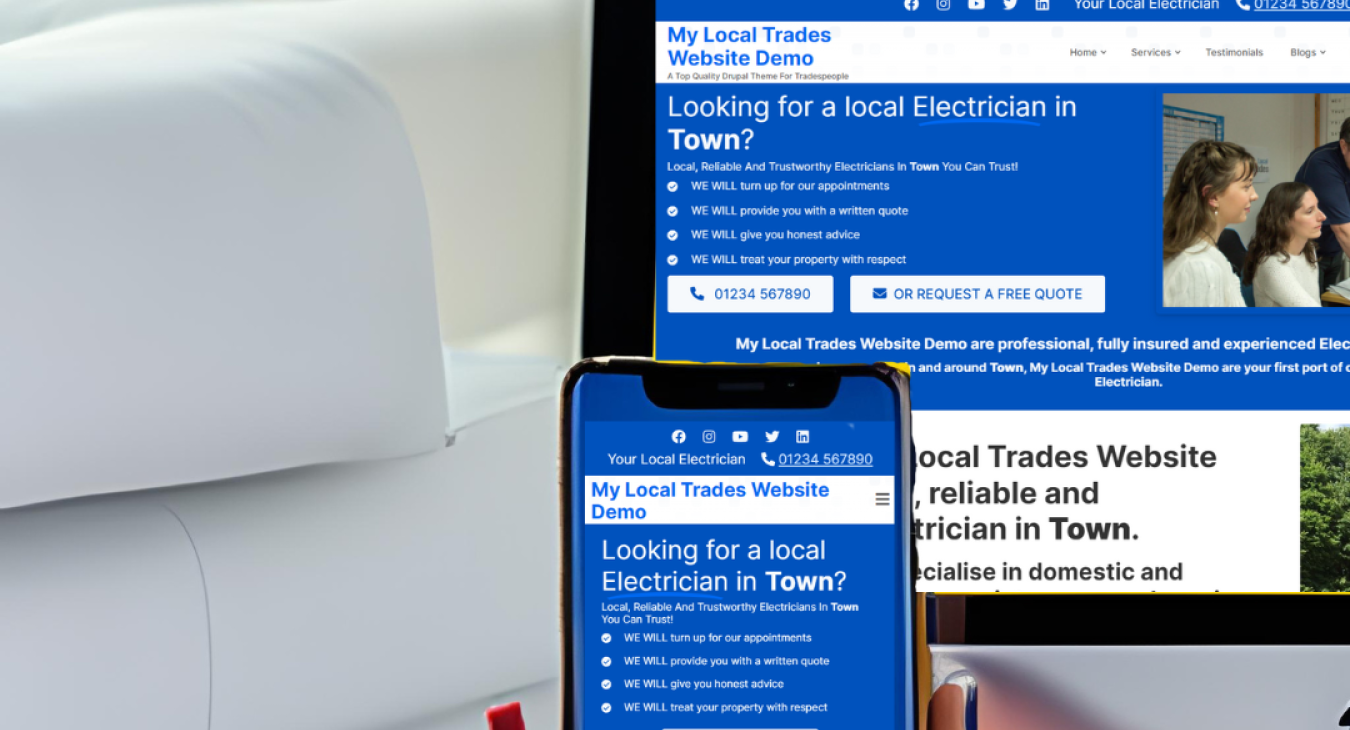 If you are an electrician looking to establish a strong online presence, a managed website can be a great solution. Our managed website is a website that is developed, designed, built, and maintained by a team of professionals who specialize in website development, high end hosting, management and most importantly, the electrical industry. In this post I will discuss the benefits of a managed website for electricians.
Optimised Layout and Design
One of the primary benefits of a managed website is that it comes with a professional design and layout. We understand the electrical industry and have many years experience. With this in mind, we have developed a number of layout's and designs that help to convert your website visitors into referrals. Your website will still reflect your brand, is easy to navigate, and is visually appealing. A well laid out website can help to build trust with potential customers and can differentiate you from your competitors.
Search Engine Optimization
Search engine optimization (SEO) is the process of optimising your website so that it ranks higher in search engine results pages (SERPs). Our managed website for electricians include onsite SEO services, which can help to increase the visibility of your website in search results. This can lead to more traffic to your site, which can result in more leads and more business.
Mobile Responsive Design
With more and more people accessing the internet on their mobile devices, it is essential that your website is mobile-friendly. Our managed website for electricians include a mobile first responsive design approach, which means that your website will look great on all devices, including desktops, laptops, tablets, and smartphones.
Content Management
My Local Trades managed website includes content management services. This means that the website management team will take care of adding new content to your website, such as blog posts, photos, and videos. Regularly updating your website with fresh content can help to improve your search engine rankings and can also help to engage your audience. What's more, you will always have full access to your website and can also update your content any time you wish.
Keeping up to date
Our website development package also ensures that your website stays up to date with al the latest in web coding standards. We are also constantly adding new features to our managed websites for electricians, so as part of your package, there features will be rolled out to your website.
Security
Website and hosting security is essential to protect your website and email accounts from hackers and other malicious attacks. Our managed website includes security services, such as SSL certificates, regular backups and ongoing website security and feature updates. This can give you peace of mind knowing that your website and emails are secure and protected.
In conclusion, a managed website for electricians can be a great way to establish a strong online presence. It can provide you with a professional design/layout, SEO services, mobile responsiveness, content management, a constantly updated website and security. This can help to attract new customers, build trust, and differentiate you from your competitors.