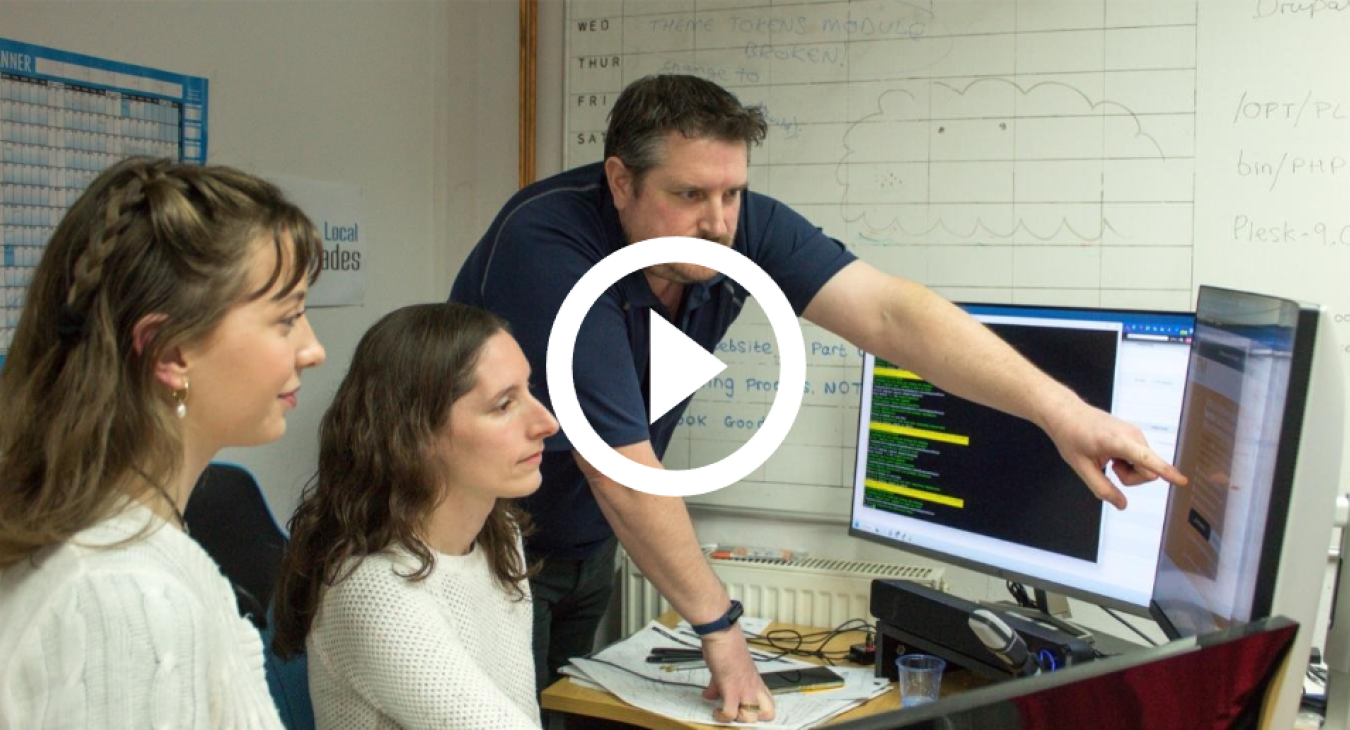 In today's digital age, having an electrician website is essential. It can be the first point of contact between you and your potential customer. The way you present yourself on your website can make a huge difference between getting a referral and not. When developing a website, the first two things I consider is, 1) getting the "right" type of visitor to the website, 2) How do we then convert that visitor into a referral. One way to make a positive first impression is by including a welcome video on your website.
A welcome video is a short introduction video that greets visitors to your website. It typically features you, the owner, who would talk about you and the company's mission, values, and services. Here are some reasons why having a welcome video on your website is essential.
It Helps You Stand Out
With so many electricians online, it can be challenging to stand out from the crowd. A welcome video can set you apart from your competitors and make a lasting impression on your visitors. It shows that you're willing to invest time and effort in creating a unique experience for your visitors and makes you a "human", people buy from people!
It Establishes Trust
A welcome video can help establish trust with your visitors. Seeing the face behind the company can make your visitors feel more connected and more likely to trust your company. It's an opportunity to show your visitors that you're a credible and trustworthy electrician.
It Humanizes Your Company
A welcome video can help humanize your brand. It's an opportunity to talk to your customer just like you would if you were introducing yourself at their front door. This can help your visitors relate to you on a more personal level and create a lasting impression.
It Increases Engagement
A welcome video can increase visitor engagement on your website. It's a great way to grab your visitors' attention and keep them on your site for longer. A welcome video can also encourage visitors to explore more of your website and learn about you and your services.
It Improves Conversion Rates
Finally, a welcome video can help improve your website's conversion rates. By establishing trust, humanizing your company, and increasing engagement, you're more likely to convert your visitors into customers/referrals. It's an excellent way to make a positive first impression and set yourself up for success.
So to end, a welcome video is an essential element of any website, especially if you are targeting homeowners, letting agents and landlords. By creating a welcoming and engaging electrician welcome video, you're more likely to create a lasting impression and achieve your online goals.